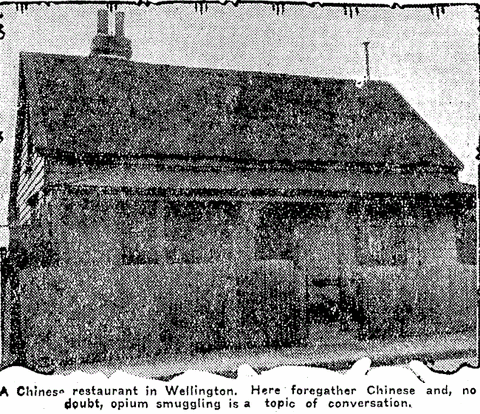 A Chinese restaurant in Wellington.
Here foregather Chinese and, no doubt, opium smuggling is a topic of conversation.[1]
---
↑ A Chinese Restaurant in Wellington. Here Foregather Chinese and, No Doubt, Opium Smuggling Is a Topic of Conversation. (1929, September 19). NZ Truth, p. 1. Retrieved from http://paperspast.natlib.govt.nz/newspapers/NZTR19290919.2.3.4
Categories
Map
Scroll and zoom on the map to explore locations in Wellington of significance to the Wellington Chinese community.
Note: Number in black (eg: 8) indicate more than one place of interest. Please zoom in to view.