Frederick Street, along with nearby Haining Street, were the central points of the early Chinese community in Wellington (Often referred to as the "Celestial Quarter", "Chinatown" or "Chinese Quarter").
Several significant buildings and organisations were located here, including the Chinese Anglican Mission Church Hall (Home of the Wellington Chinese Anglican Mission from 1905 to 1956), the Chee Kung Tong Chinese Freemasons, and the Tung Jung Association.[1]
On 18 March 1913, Charlie Yung Sing was assaulted at 23 Frederick Street, which lead to the conviction of Vincent Furness and George Patrick Macnamara.
The Chinese community also celebrated weddings [2]and other occasions here.
This area is considered by the Wellington City Council as significant to Wellington's heritage.[3]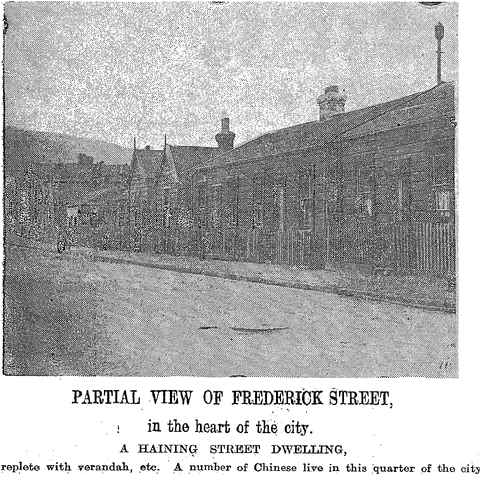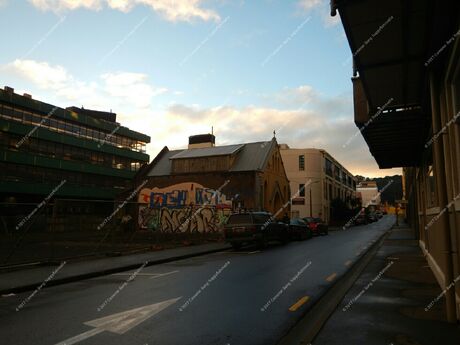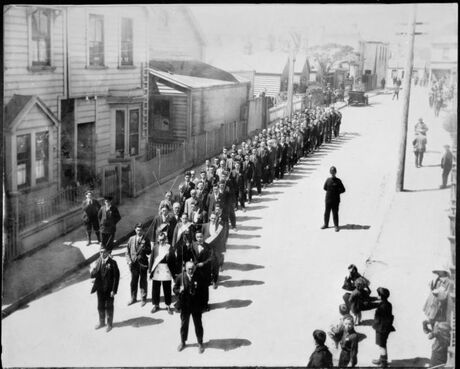 ↑ Derby, M., & New Zealand Ministry for Culture and Heritage Te Manatu Taonga. (2011, May 5). 'Migrant and refugee organisations - Early migrant organisations', Te Ara - the Encyclopedia of New Zealand: Tung Jung Association building [Web page]. Retrieved July 27, 2017, from /en/photograph/27480/tung-jung-association-building
↑ A Chinese Wedding (Evening Post, Volume CVII, Issue 31, 7 February 1929) http://wellingtonchinesehistory.wikia.com/wiki/A_Chinese_Wedding_%28Evening_Post%2C_Volume_CVII%2C_Issue_31%2C_7_February_1929%29
↑ Wellington City Council. (2013). Thematic Heritage Study of Wellington. Retrieved 8 November 2017, from https://wellington.govt.nz/~/media/services/community-and-culture/heritage/files/thematic-heritage-study.pdf?la=en
----
Categories
Help support the Wellington Chinese History project:
Map
Scroll and zoom on the map to explore locations in Wellington of significance to the Wellington Chinese community.
Trending pages
All items (51)