Located at 108 and 110 Tory Street,[1] Dick Lee & Co was a Traditional Chinese Herbalist.
In the early 1900s, Dick Lee and nephew Chung Ying were well known Chinese Traditional Herbalists. The store was central to the Chinese community at the time, becoming an ad-hoc support centre, where the respected Kum Yue would provide assistance to Chinese migrants. The Wellington Museum currently (2017) has a display with information on Dick Lee & Co.
Volume 1 Issue 1 of the Man Sing Times contains a small advertisement for "Dick Lee, General Merchant, 108 Tory Street, Wellington N.Z"[2]
Images from the Wellington Museum display on Dick Lee & Co (2017)

| | | | |
| --- | --- | --- | --- |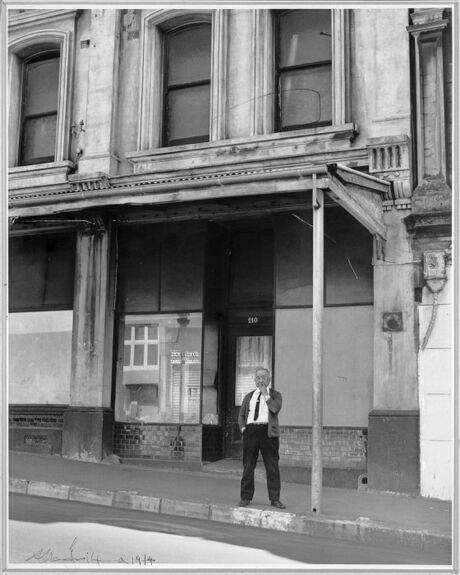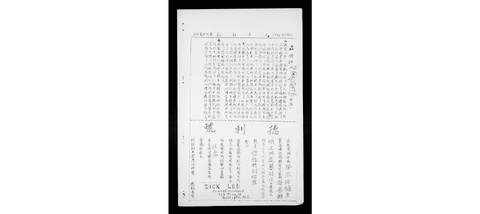 ↑ Murphy, N. R. (1974, January 1). Dick Lee and Co, 110 Tory Street, Wellington, New Zealand. Retrieved July 10, 2017, from http://natlib.govt.nz/records/22537741
↑ Nationalist Party (China), Wellington Branch, New Zealand. (1921, July 11). 民​聲​報​ The Man Sing Times Volume 001 Issue 001. Retrieved 24 January 2019, from https://kura.aucklandlibraries.govt.nz/digital/?p=r&collection=p20062coll5&id=614&rec=1
---
Categories
Map
Scroll and zoom on the map to explore locations in Wellington of significance to the Wellington Chinese community.
Note: Number in black (eg: 8) indicate more than one place of interest. Please zoom in to view.