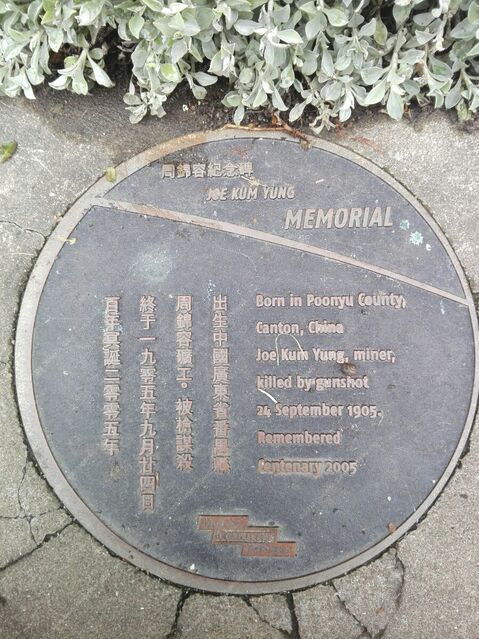 68 year old[1] Joe Kum Yung (aka Joe Kum Young) was murdered on Haining Street by Lionel Terry (aka Edward Lionel Terry) on 24 September 1905, in a hate crime[1][2][3][4][5][6][7].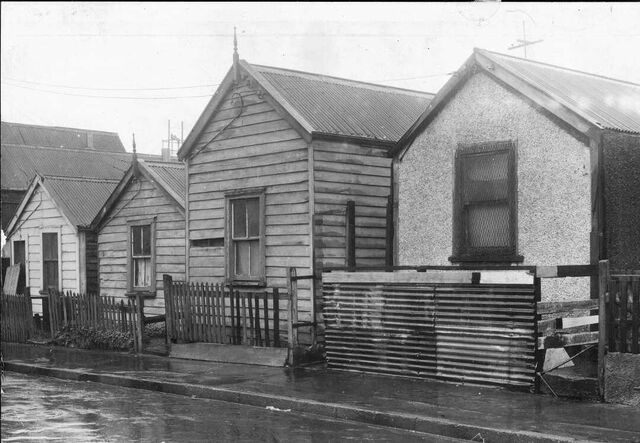 Born in Poonyu County, Canton[1] in 1837[5], Joe Kum Yung had arrived in New Zealand in around 1880[3], after spending about four years in Victoria, Australia[8]. A mining accident left him with a broken leg, and he was him unable to continue to work[3][8]. Whilst recovering in Grey Hospital, the local Chinese community there raised sufficient funds for him to return to China, however he decided to travel to Wellington instead[8] where he was living on the streets[2]. Outside 13 and 15 Haining Street, Lionel Terry shot him in the back of the head[9][10] at 7:45 pm with a revolver, and Joe Kum Yung died around 10:00 pm that night[3] in Wellington Hospital.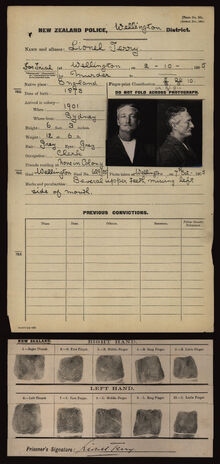 Much of the story of Joe Kum Yung's death focuses on Lionel Terry[10] (Including NZQA using one of his poems in an NCEA assessment in 2020)[11][12][13][14][15], but very little is known about Joe Kum Yung's life.[5][16][17] Lionel Terry had strong Anti-Asian immigration views[3][12][18][19], despite only recently arriving in New Zealand. Varying accounts state he had arrived between two and four years earlier.[1]
A plaque on Haining Street commemorates Joe Kum Yung was installed in 2005, to mark the 100th anniversary of the killing.[3][17][20]
---
Categories
Help support the Wellington Chinese History project:
Map
Scroll and zoom on the map to explore locations in Wellington of significance to the Wellington Chinese community.