Located at 120-126 Courtenay Place, The Shanghai Restaurant was considered to be a Wellington institution[1], being the first Chinese restaurant in Wellington to cater for non-Chinese members of the community.[2] It was famous for its Ching dynasty decor and extensive menu, which included well tried Chinese dishes, as well as European foods, such as steaks and chips.[2]
Opened in 1948 by Ng Soon Wah, his son Thomas Carr Yam Ng, and Joe Lai Choy, it was popular with local Chinese as a meeting place and the restaurant was also used as a venue to play mahjong.[2][3]
In
1956
when it was sold to a cousin
Humphrey Ng
, who ran it until 1972 when it passed into the hands of in-laws of the family
KK and Kit Har Yen
.
[2]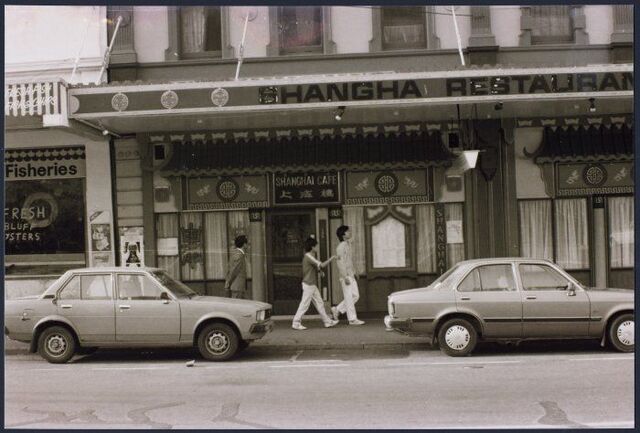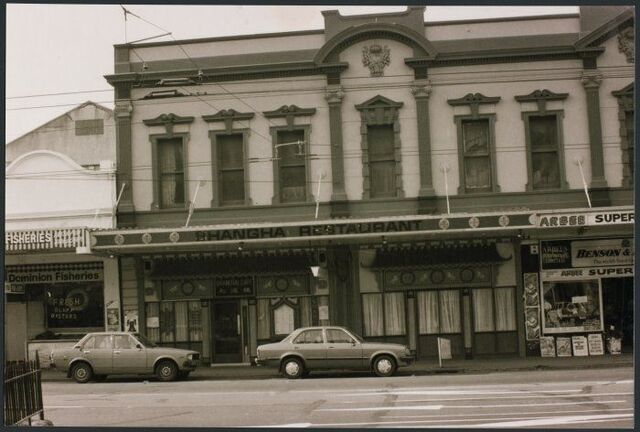 ---
↑ Wellington City Council. (2017). Wellington Heritage - 120 Courtenay Place, 122 Courtenay Place, 124 Courtenay Place. Retrieved November 30, 2017, from http://www.wellingtoncityheritage.org.nz/buildings/1-150/68-commercial-building-120-126-courtenay-place?q=
↑ 2.0 2.1 2.2 2.3 Chinese Voice 6 February 1997 issue http://www.stevenyoung.co.nz/index.php?option=com_content&task=view&id=65&Itemid=29
↑ Julie Iles. (2019, April 15). Capital Cuisine: A potted history of popular Wellington restaurants through the decades. Retrieved 15 April 2019, from Stuff website: https://www.stuff.co.nz/life-style/food-wine/111927319/capital-cuisine-a-potted-history-of-popular-wellington-restaurants-through-the-decades
Categories
Map
Scroll and zoom on the map to explore locations in Wellington of significance to the Wellington Chinese community.
Note: Number in black (eg: 8) indicate more than one place of interest. Please zoom in to view.
Community content is available under
CC-BY-SA
unless otherwise noted.