Wellington Chinese History Wiki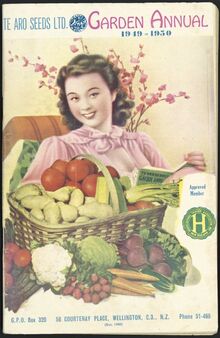 The New Zealand Chinese community has a long history in Wellington, New Zealand, with the earliest Chinese settling in Wellington around the 1860s
[1]
when
John Ah Tong
set up a carpentry business in
Willis Street
[1]
. Chinese didn't arrive in significant numbers until the 1880s
[2]
, some 30 years after Wong Ah Poo Hoc Ting (aka Appo Hocton) jumped ship in Nelson to become the first Chinese migrant to New Zealand
[3]
[4]
[5]
, and only a few years after the
Dunedin
Chamber of Commerce invited Chinese miners to Otago
[6]
Early Chinese activity in Wellington historically centred around Haining Street and Frederick Street, which was unofficially known as Wellington's Chinatown, or 'Tong Yan Gaai' (Chinese People's Street).
This wiki maps locations of significance to this community, and some of the history, organisations, businesses and people associated with them.
Although this wiki focuses on the greater Wellington area, there will be some content from further afield, which has a connection with the history of Chinese in Wellington.
Recently updated articles
---
↑ 1.0 1.1 Timespanner. (2018, December 11). Timespanner: Early Chinese in Wellington. Retrieved 10 December 2018, from https://timespanner.blogspot.com/2018/12/early-chinese-in-wellington.html
↑ Wellington City Council. (2013). Thematic Heritage Study of Wellington. Retrieved 8 November 2017, from https://wellington.govt.nz/~/media/services/community-and-culture/heritage/files/thematic-heritage-study.pdf?la=en
↑ The Prow, & Stade, K. (2008). Appo Hocton – Jumped ship to become first Chinese Immigrant to New Zealand. Retrieved August 31, 2017, from http://www.theprow.org.nz/people/appo-hocton/#.Waht38ig-Uk
↑ HO, D. K. T. (2016). Appo HOCTON. Retrieved November 29, 2017, from https://www.objectaffection.com/appohocton/
↑ Appo Hocton panel unveiling. (2020, August 19). Our Nelson. https://our.nelson.govt.nz/stories/appo-hocton-panel-unveiling/
↑ New Zealand Ministry for Culture and Heritage Te Manatu Taonga, & Spoonley, P. (2017, August 1). Welcoming Chinese miners, 1865 [Web page]. Retrieved 25 September 2017, from https://teara.govt.nz/en/cartoon/28172/welcoming-chinese-miners-1865
Categories
Map
Scroll and zoom on the map to explore locations in Wellington of significance to the Wellington Chinese community.
Note: Number in black (eg: 8) indicate more than one place of interest. Please zoom in to view.
Wellington Chinese History
Twitter
Facebook
Community content is available under
CC-BY-SA
unless otherwise noted.