Henry Hing Wong—Wong Hing Tong 黄慶堂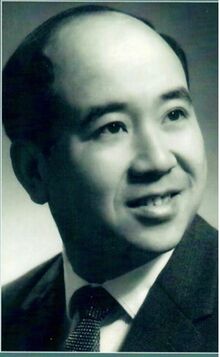 Bak-shek village 白石村
9 September 1933 – 14 April 2018
The youngest son of Wong Ka She 黄嘉樹, of Bak Shek Village 白石村, a past president of the Tung Jung Association in 1929, Henry was the youngest of three siblings, the other two being James 黃展堂 and Kent 黄敬堂 Wong.
He lived a very private life at 141 Miramar Road, Miramar, Wellington. He attended both primary and secondary school but left at the age of 15.
He was a fruiterer in Wellington, working at W.Lowe & Co in Lambton Quay and then later on went to Berhampore. In later years he was employed by the New Zealand Railways working in the local suburban lines as a guard where he was well liked by work colleagues and passengers.
His life was one of many personal tragedies and unhappiness. He was rejected by his mother, was married and loved 3 wives two of whom died of cancer. His first wife was a local girl Shirley, who died of cancer. He then migrated to Levin where he had a thriving Fish & Chip shop and saved enough to buy his own house. He spent time after he sold the business and became a nurse aid at the Levin psychopedic hospital. Henry then married a Hong Kong girl who divorced him after about five months of marriage. His third wife Sharon came from Malaysia who died suddenly after diagnosis of cancer around 2002. At this time, Henry was working for New Zealand Railways and Sharon, being an enterprising woman, would make cakes from home for Henry to sell to his workmates. Not having had any children from any of these marriages, Henry went to Hong Kong for over a year to adopt a baby daughter who later on as an adult rejected him and has changed her first name and surname. He eventually succumbed to Alzheimer's passing away at The Village in the Park, Rintoul Street, Newtown, Wellington. He was very interested in music and had a collection of CD's, DVD's and LP's, many of which he had played over again and again and would know them all off by heart.
After being committed into a home, he converted to Christianity in January 2016 before witnesses, and regularly read his bible. He passed away quietly at the Village in the Park, Wellington on 14th April 2018.
He is survived by his adopted daughter Leonie ( now known as Lee SHARENDON), sister in law Elsie 陳鳳和and nephew Lawrence 黄思賢 and their respective families.[1]
---
↑ Lawrence Wong, in Tung Jung Association of NZ. (2018). Newsletter Winter 2018.
Categories
Map
Scroll and zoom on the map to explore locations in Wellington of significance to the Wellington Chinese community.
Note: Number in black (eg: 8) indicate more than one place of interest. Please zoom in to view.