Opened by Wong Sik She in 1894 at 59 Cuba Street[1] on the corner with Abel Smith Street.[2]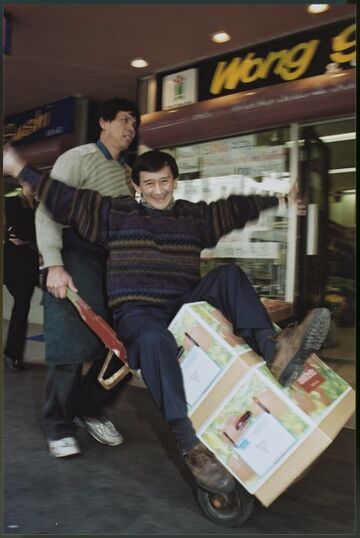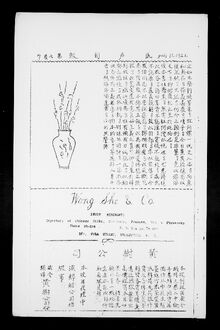 An advertisement in the
Man Sing Times
of July 1921 advertises
fruit merchants
Wong She & Co, as importers of Chinese silks, Crockery, Peanuts, Tea & Fireworks.
[3]
[4]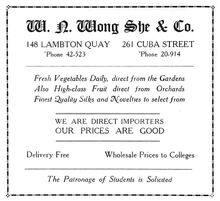 An advertisement in the Victoria University College Review in 1925 stated that their fruit was high-class, coming directly from the orchards, and fresh vegetables arrived daily from the market gardens[5]. They also advertised free delivery, wholesale prices to colleges and welcomed patronage from students.[5]
The shops were later located at 261 Cuba Street, Te Aro[3] , on the corner with Abel Smith Street (Operated by Ng Yew-sui from the 1920s, retaining the original name)[1] and 148 Lambton Quay.[5]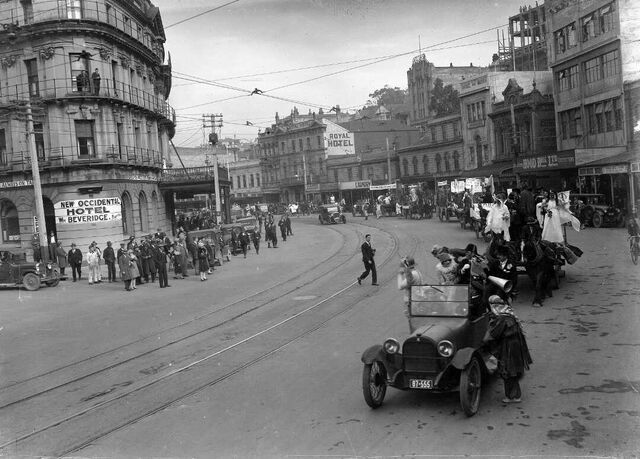 In 1928, Wong She & Company made a donation of £5 5s towards the National Art Gallery and Dominion Museum Fund.
Wong She & Co closed in 2000.[1]
---
Categories
Map
Scroll and zoom on the map to explore locations in Wellington of significance to the Wellington Chinese community.
Note: Number in black (eg: 8) indicate more than one place of interest. Please zoom in to view.
Community content is available under
CC-BY-SA
unless otherwise noted.