Importers. Shop owned by Yee Chong Wing, Chan Fook-On and then Chin Ting. Listed in Wises Post Office Directory, the earliest reference is in the 1892 edition at 33 Manners Street.[1] There was another store located in Masterton.[2]
The store was the target of an attempted break-in on 29 August 1895.[3]
In the 27 November 1896 edition of the Evening Post, the store advertised a one month "Great Clearing Sale of Drapery, Boots, &C."[4]
Yee Chong Wing was fined in 1917 for selling fruit (to Maori) from his Masterton store on a Sunday.
Renamed Te Aro Seed Company in the 1910s[5], although the name Yee Chong Wing was still also used up until at least 1949.[6]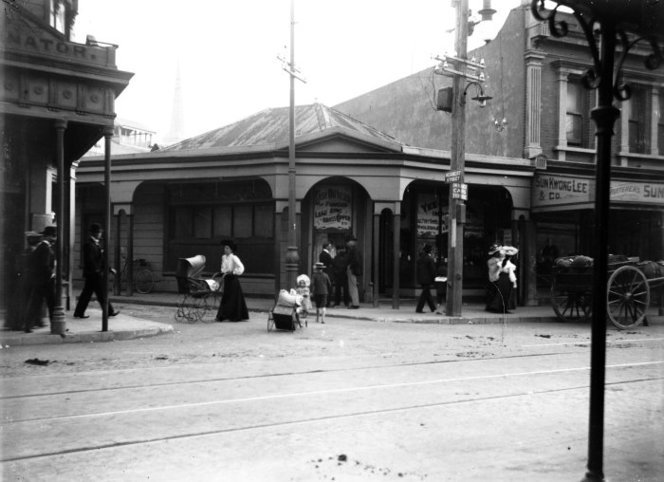 ---
Categories
Map
Scroll and zoom on the map to explore locations in Wellington of significance to the Wellington Chinese community.
Note: Number in black (eg: 8) indicate more than one place of interest. Please zoom in to view.