Owned by Joe Lai Choy (Who opened The Shanghai Restaurant on the corner of Courtenay Place and Taranaki Street in 1948 with Ng Soon Wah) [1], Yuen Tung & Co. was located on the corner of Haining and Taranaki Streets, and sold Chinese antiques, embroidery, and provisions.[2]
This site is currently (2017) an apartment building.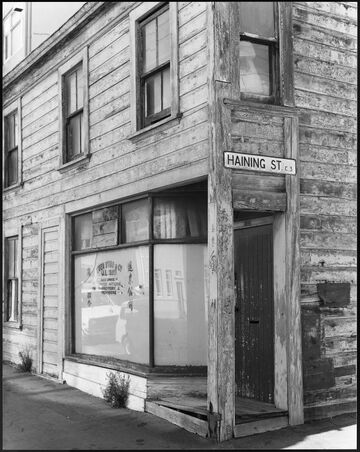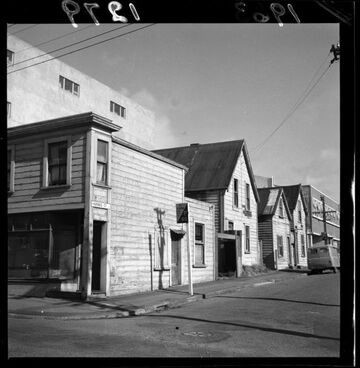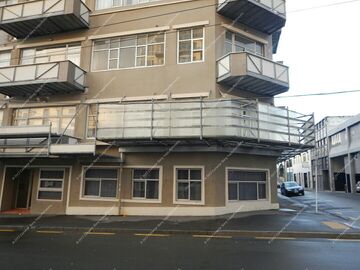 The corner of Taranaki and Haining Streets in 2017. This building is currently has apartments.
↑ Chinese Voice 6 February 1997 issue http://www.stevenyoung.co.nz/index.php?option=com_content&task=view&id=65&Itemid=29
↑ National Library: Alexander Turnbull Library, Wellington, New Zealand. /records/22736307 http://natlib.govt.nz/records/22736307
---
Categories
Map
Scroll and zoom on the map to explore locations in Wellington of significance to the Wellington Chinese community.
Note: Number in black (eg: 8) indicate more than one place of interest. Please zoom in to view.